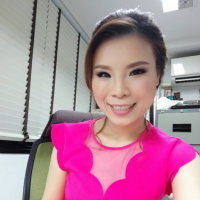 실롬 포레스트(Silom Forest) 는 방콕 관광 혹은 비즈니스 출장에 아주 적합한 숙소입니다.
관광 명소에 손쉽게 접근할 수 있는 편리한 위치를 자랑하는 실롬 포레스트에서 방콕 여행 어떠신가요?
방락 지역은 편리한 대중교통, 친절한 사람들, 길거리 음식 테마 여행을 원하시는 분께 강력 추천하는 지역입니다.
*보증금은 숙박료와 같습니다.

▶ 숙소 주변 주요 시설
가까운 공항 : 돈무앙 국제공항 (DMK) | 22.4km 수완나품 국제공항 (BKK) | 24.0km
버스 및 기차역 : BTS 총논시역 | 360m
병원 : BNH 병원 | 220m
편의점 : 7 Eleven | 도보로 4분

▶ 시설 및 서비스
숙소에서 사용 가능한 언어 : 영어 | 태국어
인터넷 : Wi-Fi (무료/전 객실)
액티비티 및 레저 활동 : 피트니스 센터
출입/접근 서비스 : 엘리베이터
인근 공용주차장 (무료)

▶ 주변 관광 명소
룸피니 공원 | 1.2km
타이 왕궁 | 5.2km
총 논스리 및 살라댕 | 도보 5분 거리
주의사항
게스트님의 안전한 예약을 위해 미스터멘션에서 직접 예약가능 여부를 확인하고 있습니다.
호스트의 처리 속도에 따라 응답대기 시간이 발생할 수 있습니다.
Accomodation Facilities
Basic facilities

Kind of accomodation : Hotel
House size : 8
the number of bedrooms : 1
the number of beds : 1
the number of bathrooms : 1

Basic facilities

Hair dryer

Refrigerator

TV

Air conditioner

heating

Wifi

Electronic port

towel

Utensils

Additional facilities

elevator

Shampoo

Laundry Washer(shared)

price
per a night : 37,600( a month 1199440 WON )
review 0
there is no review.
You can write first review on this host if you stay here!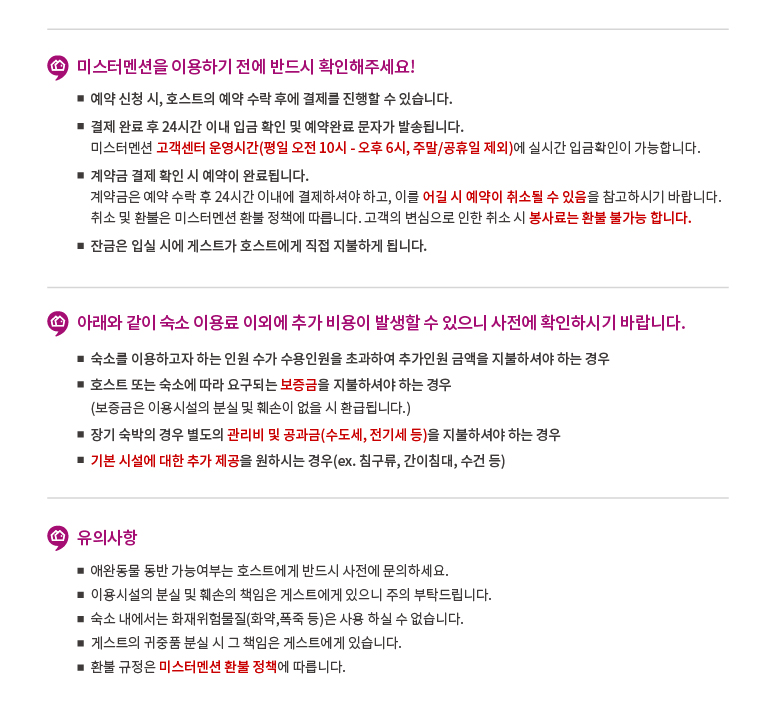 2,178,619 (50% 할인)

1,090,400

※

min

available room over

1 nights

※ The above amount may be different depending on the off-season and peak season.
주의사항
게스트님의 안전한 예약을 위해 미스터멘션에서
직접 예약가능 여부를 확인하고 있습니다.
호스트의 처리 속도에 따라 응답대기 시간이 발생
할 수 있습니다.
Payment and refund guide
Payment, comission, tax invoice, cash receipt guide
1

In MR,MENTION, you can pay the down payment if host accepts your reservation.

2

MR,MENTION require the down payment to guest for safe trade and credit. Guest pay the down payment for booking complete.
The down payment is

40~50% of tatal accomodation price(except deposit)



When you leave, you can get partial deposit(except taxes) back.

(Amount except bills)




Pertinent data and standard for including taxes may vary depending on hosts




① credit card, check card
② Paypal payment
③ Account transfer
Busan Bank 256-097015-01-038
MR,MENTION

3

The down payment will be deposited on the host every friday after the guests pay.

Every Friday from the day of arrival to the host,

,The balance except the down payment wi

4

If guest want to issue tax invoice and cash receipt, it is possible.

5

Cancel or refung is according to Mr,Mention refung policy. It can not be refunded if the guest cancels the booking due to guest's change.